---
Throughout the year, we get to offer the public some of out home grown seasonal goodies. We love being able to share what we grow off our land with you. Below is a list of what we currently have available. If you are interested in any of our goodies, please let us know, and we can arrange a time for pick-up.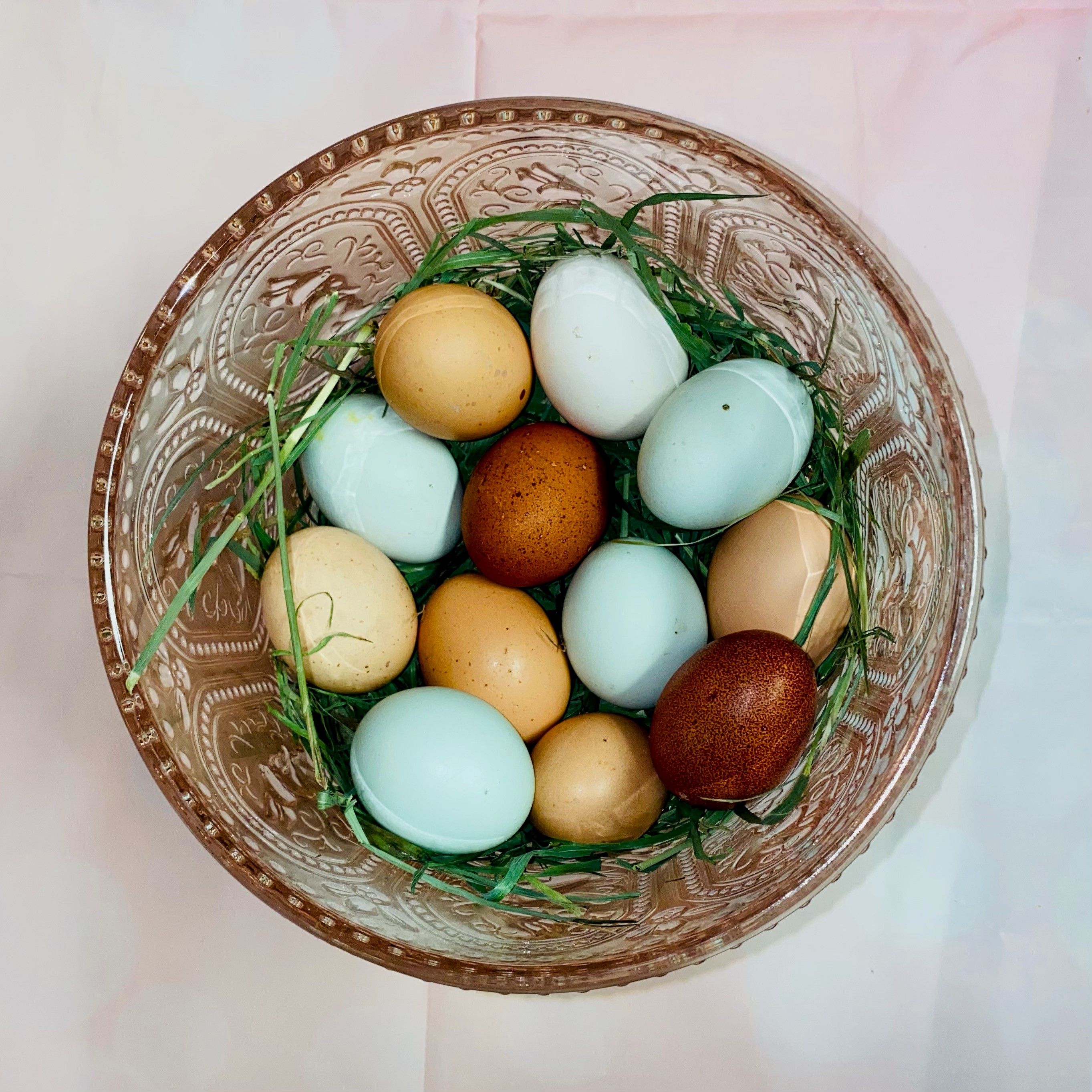 Farm Fresh Eggs
$4.50 per a dozen
Our girls are always free ranged to help create nice bright yellow yokes and beautiful coloured shells. We have a mix of chicken breeds to be able to provide you a rainbow in every carton!
Available year round
---
Interested in a product?
---